About the Finca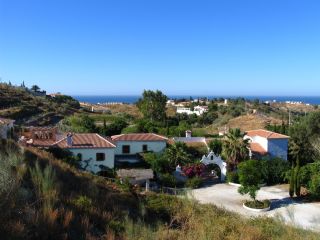 Just 30 minutes from Malaga, and a mile from the beach, La Finca Del Niño lies peacefully in 10 acres of Andalucian countryside in the hamlet of Benajarafe Alto, which nestles in the foothills that form a stunning backdrop to this coastline. Located in an area called the AXARQUIA just to the east of Malaga. It is an area famous for wine, its olive oil and, more recently, its tropical fruit - mangoes, avocados, lychees and guavas.
The feeling of space which we have tried to capture in the house is reflected in the countryside and one can walk for miles through olive groves, along a latticework of paths. In the spring there is an abundance of wildflowers and herbs - there is even a place where you can find Bee Orchids.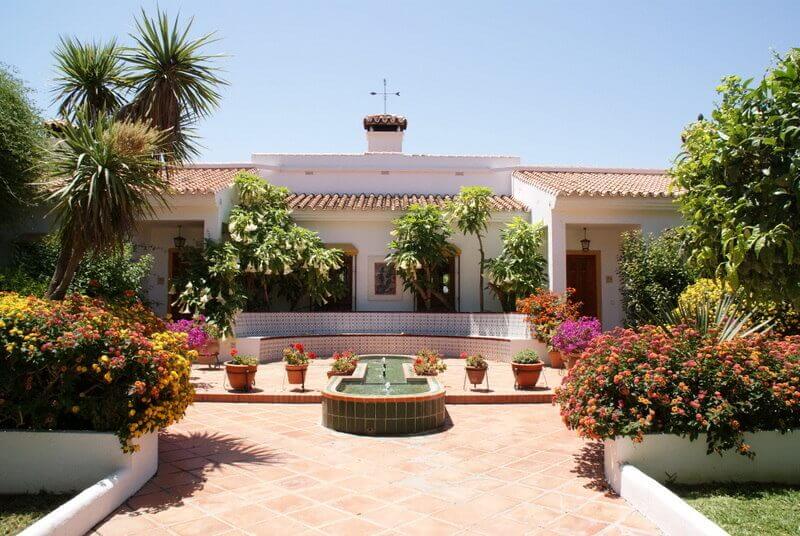 The house itself is built like a typical old Spanish Hacienda around a cool courtyard with a fountain and full of fragrant flowers.
It is divided into 3 separate villas, each having 4 Bedrooms, sittingroom and fully equipped Kitchen. Each house has at least 2 bathrooms and there are 6 bedrooms with their own dedicated bathroom. All the houses have fireplaces and extensive patios.
The villas are situated in grounds including beautiful level gardens and 10 acres of mangoss, lemons, oranges, olives and figs which contribute toward a working fruit farm.
The 3 houses are organised as follows
Adelfas
4 bedrooms (1 double & 3 twins) and 3 bathrooms. It has a huge covered terrace capable of sitting over 25 people and is excellent for parties and musical extravaganzas!
Datura
4 bedrooms (2 double & 2 twins) two with their own bathrooms and two with a shared bathroom. The sitting room opens out to a lovely terace with overhead blinds which can be drawn out if the sun gets too strong.
The Hacienda
This was the old plantation owners house. It has 4 bedrooms (3 double & 1 twins) two of which have their own bathroom and 2 bedrooms with a shared bathroom. It has a magnificent 400 sq foot sitting room with fireplace, and french windows overlooking the exotic gardens and 2 very large terraces.

The Finca is ideal for large groups or for small company meetings.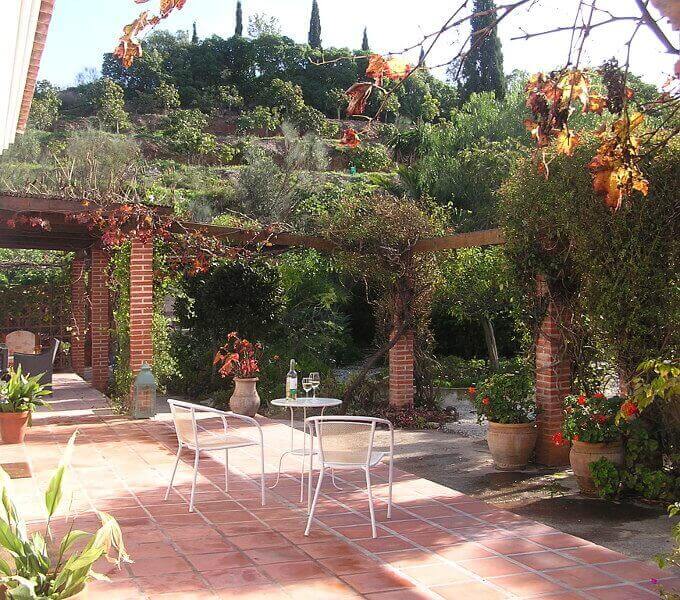 It is also a great location to celebrate a marriage.

We also have the help of a wedding planner should you wish.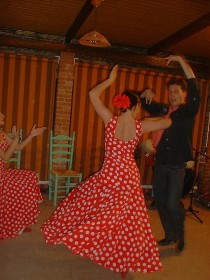 We have a really excellent cook who can prepare Spanish and Moroccan meals during your stay - we can even organise a party for you with Flamenco and/or Blues groups.
Slideshow: