Painting Holidays
The Group We take a maximum of 12 students. Everyone therefore gets personal attention.
The PAINTING COURSES are based around our 12 acre Holiday Villa where there is endless subject matter on site - large tropical and Mediterranean gardens, olive groves, mango plantations and stunning panoramas of the mountains to the north of us and the sea to the south. We are blessed with other wonderful locations - lakes, white villages, the fishing port of Caleta de Velez, our own pretty promenade in Benajarafe - all within easy reach. Because we are well placed, it is easy to visit a variety of places (eg. the old centre of Malaga which is a secret jewel of the Mediterranean) during the week without long and tiring journeys. In fact nothing is longer than 35 minutes.
Also because of our level grounds, you don't have to be a mountain goat, so if you are a little unsteady on your feet, it is a great place to come.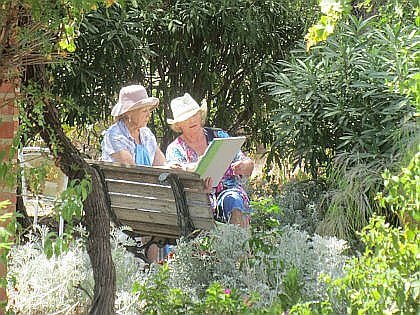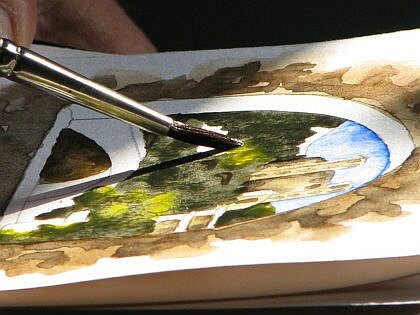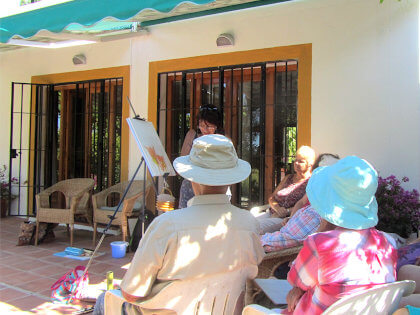 This is a PAINTING HOLIDAY so we paint in the mornings from 10 until about 2 - no pressure - but if you want to continue painting in the afternoon the tutor will help and advise you the next day. We find people like to read, siesta, play tennis and go for a wander along the country paths. Swimming is comfortable until the end of October and from April onwards. Wednesday is a day for an outing, when we will eat at a good local restaurant, lunch and supper, and you can still sketch wherever we go. Frigiliana (full of balconies, ancient doorways, shadows and light) is a favourite.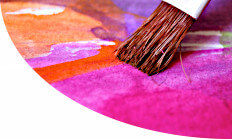 THE STUDIO: You can paint in the studio if you wish, but usually the weather is such that people want to make the most of the famous climate. We mostly use it for hanging and discussing our work before dinner some evenings. We have lots of easels and stools so saving your luggage weight. We also have various types of paper, acrylics, oils, pastels, in case you want to try out some different media, but we suggest you bring your own brushes, although there is an Art Shop where most things can be bought. We also have a kiln and potter's wheel for those who have made pots in the past.
Please click on the link to view the work of the different tutors who are teaching this year.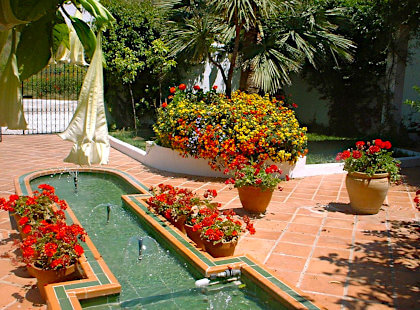 You will STAY in one of the houses that surround the beautiful centre 'patio Andalus' where you have the flexibility of your own home without the restrictions of a hotel. A cup of tea and a piece of toast whenever you want! Also lots of space to relax and to look at your work.
more ...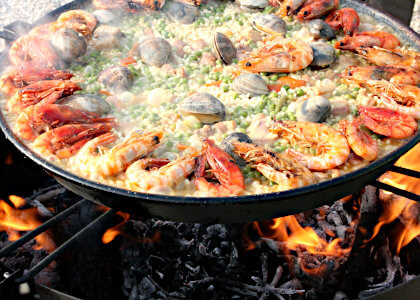 THE FOOD The very best - but we would say that wouldn't we! We are sure however that our friends who have been here before would support this outrageous statement! We have our own cooks who produce memorable traditional Spanish meals. No sandwiches for lunch here, but an superb three course lunch and supper! Served, of course, with plentiful wine. Painting in the fresh air does make you hungry! Those on special diets can be looked after but please advise us in advance.
Your HOSTS SALLY AND DENIS have lived and run painting holidays at La Finca since 1992. Sally started as a portraitist having studied life drawing at Bristol. She now works in Pastel watercolour and oil and has had a number of exhibitions in the Malaga area. Denis looks after the catering and the farm and when allowed, plays Golf and Tennis.